Milk product plant
Our plant is equipped with modern German and Italian full-cycle technological equipment. Fully automated processes are controlled by Siemens company software.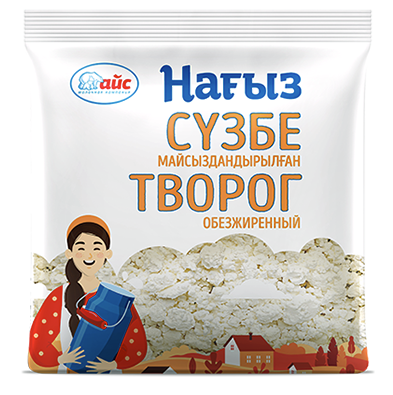 Milk shop
The shop processes and dispenses milk of various fat content. The machines and equipment were supplied from Europe, the USA and the Russian Federation. Round-the-clock operation in "from field to counter" cycle allows keeping all the valuable components of one of the most delicious and healthy drinks. Delivered from our own farm and the farms that make up the cluster, the milk goes through the stages of the technological process in ideal sanitary conditions. It reaches shop counters just as fresh.
/


Packaging
It is very important for any product to be packaged securely. Our milk and fermented milk products are bottled in hermetically sealed PET bottles, polystyrene glasses and pure packs that perfectly preserve the taste and useful properties. And the products of the curd cheese shop are reliably protected from environmental influences by BOPP packaging.
Curd cheese shop
In the curd cheese shop, using modern Italian equipment, magic happens - selected milk from our own farm turns into delicious curd cheese, curd cheese dessert and cream cheese. Ideal conditions for preparing, cooling, fermenting, curing and pressing products, ingredients of exceptionally high quality, optimal placement and equipment of filling lines - all this is the guarantee that our curd cheese meets the quality and safety requirements.
/


Fermented milk shop
The fermented milk shop is equipped with the newest and modern automation equipment in order to produce ayran, sour cream, boiled fermented milk, yoghurt and fermented milk-containing sweet drinks with various additives, and they are packed in convenient and high-quality packaging. Undergoing various types of heat treatment - pasteurization, heating, sterilization, as well as adding different starter cultures, milk acquires the taste and consistency of a particular product.